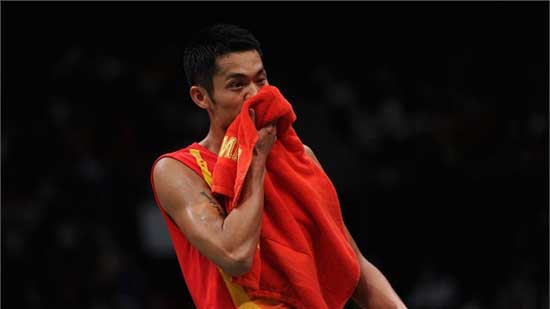 Lin Dan of China reacts during his Men's Singles Badminton Gold Medal match against Chong Wei Lee of Malaysia on Day 9 of the London 2012 Olympic Games at Wembley Arena. [Photo: Agencies]
  Chinese badminton star Lin Dan beats his arch-rival Lee Chong Wei from Malaysia 2-1 after dropping a game, and wins the gold medal in men's singles Sunday afternoon in the Wembley Arena.
  Scores of the three games were 15-21, 21-10 and 21-19. The deciding set was extremely heart-stirring, with scores of the pair tied from the beginning to the end, before the world No. 1 seed Lee stroke the last shot out of the court.
  The overjoyed Lin, 29, rushed around the arena for celebration, while his rival sat on the court sobbing.
  The bronze medal was snatched by another Chinese shuttler Chen Long.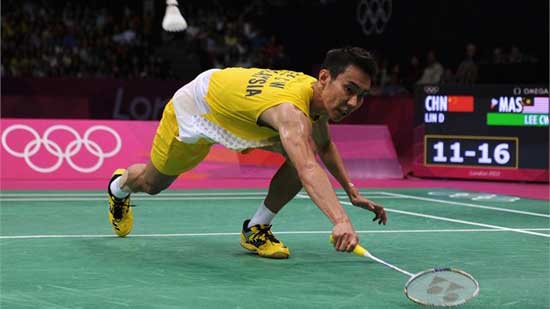 Chong Wei Lee of Malaysia competes in his Men's Singles Badminton Gold Medal match against Lin Dan of China on Day 9 of the London 2012 Olympic Games at Wembley Arena. [Photo: Agencies]