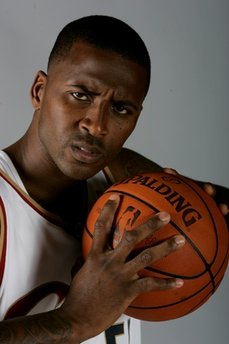 (File Photo)
  WASHINGTON, July 29 (Xinhua) -- Lorenzen Wright, a former NBA player, was shot to death, police said on Thursday.
  Wright's body had been found near an apartment complex on Wednesday, but the police delayed confirmation as they had to wait an autopsy to confirm the identity based on dental records, said authorities in a statement.
  Police said that the Shelby County medical examiner's office reported that Wright died of a gunshot wound.
  The 34-year-old Wright played 13 years in the NBA for the Los Angeles Clippers, Atlanta Hawks, Memphis Grizzlies, Sacramento Kings and most recently the Cleveland Cavaliers. Wright left the University of Memphis early for the NBA, and the Clippers made him a lottery pick with the No. 7 selection overall.
  He averaged 8 points and 6.4 rebounds in 778 career games.