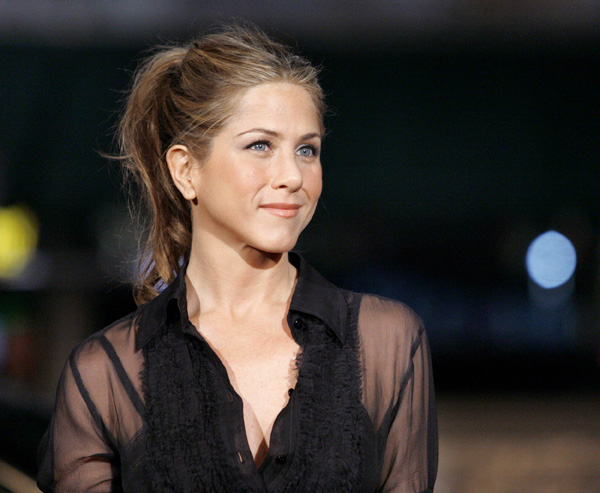 Jennifer Aniston (Xinhua/Reuters photo)
  BEIJING, July 21 (Xinhuanet) -- Actress Jennifer Aniston has obtained a restraining order against a man who was arrested after prowling around her Hollywood Hills home, media reported Wednesday.
  Court documents reveal 24-year-old Jason Peyton was found on 15 July "laying in wait in a location he believes she frequents with a sharp object, a bag, a roll of duct tape and written messages about Aniston".
  He spent eight days trying to find her, according to Aniston's attorney.
  In the documents, obtained by TMZ, "Peyton is an obsessed, mentally ill and delusional stalker -- with a history of violence and criminal stalking -- who drove cross-country in his delusional 'mission' to locate and marry Aniston, with whom he believes he is in a relationship."
  After being arrested, the 24-year-old was placed on a 5150 psychiatric hold.
  He was ordered to stay 100 yards away from Aniston's home, places of work and cars. He must also stay away of her employees, agents and managers.
  Peyton had previously been institutionalised and ordered to take anti-psychotic drugs, but authorities claim he stopped taking the medication in March.
  Peyton believes he's related to Oprah, Nelson Mandela, Jay-Z, Jennifer Lopez, Courteney Cox, Bill and Melinda Gates, President George Bush and Donald Trump.
  (Agencies)