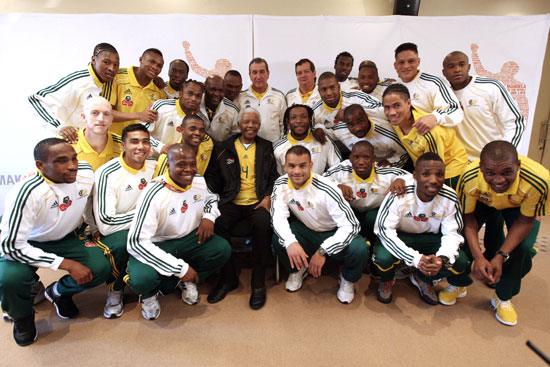 Former South African president Nelson pose for a photo with South Africa's team ahead of 2010 World Cup on June 3, 2010. (Source: Xinhuanet)
  JOHANNESBURG, June 11 (Xinhua) -- Former South African president Nelson Mandela's great granddaughter Zenani Mandela was killed in a car crash on the way home from a concert on the eve of World Cup, his office said Friday.
  The Nelson Mandela Foundation said in a statement that the 13-year-old Zenani Mandela died in a one-car accident after attending the World Cup kickoff concert at the Orlando Stadium in Soweto, near Johannesburg.
  Johannesburg Metro police spokeswoman Edna Mamonyane said the driver had been charged with drink-driving.