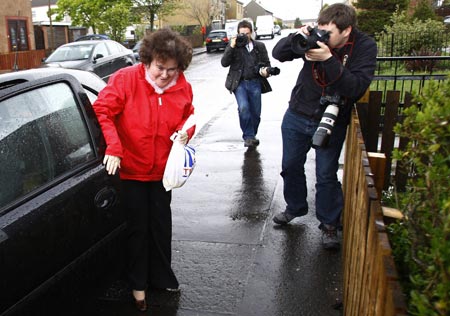 Photographers take pictures of "Britain's Got Talent" contestant Susan Boyle as she returns home in Blackburn, West Lothian, Scotland May 8, 2009.(Xinhua/Reuters, File Photo)
  BEIJING, Sept. 7 -- The album won't be released until November but Susan Boyle, the Scottish singer discovered on "Britain's Got Talent" who went on to become a YouTube sensation, is already number one on Amazon.com.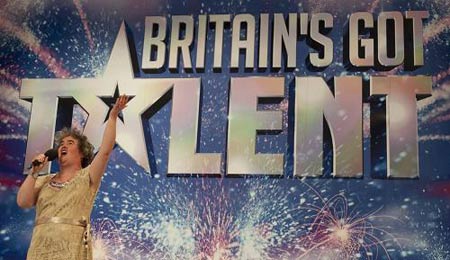 A handout image obtained in April 2009 from ITV shows Scottish Susan Boyle appearing on Britain's Got Talent television show during the auditions in Glasgow. Internet sensation Susan Boyle hit the stage for the second time on Britain's Got Talent Sunday. Singing "Memory" from Cats, the 47-year-old Scottish native -- who lives with her cat and once admitted she'd never been kissed -- sported her darker 'do and a beaded dress for the semi-final round. (Xinhua/AFP Photo)
  Boyle's upcoming CD, "I Dreamed a Dream," has claimed the top spot on Amazon.com's list of bestselling CDs, beating out Whitney Houston's "I Look to You" and a remastered release of the Beatles' "Abbey Road."
  Boyle's album, which lists for US$9.99, is set for release Nov. 24 on the Web site.
  Boyle sang "I Dreamed a Dream," from the musical "Les Miserables," on the talent show that made her famous. A clip of her performance is one of the most watched videos on YouTube.
  (Source: Shenzhen Daily/Agencies)