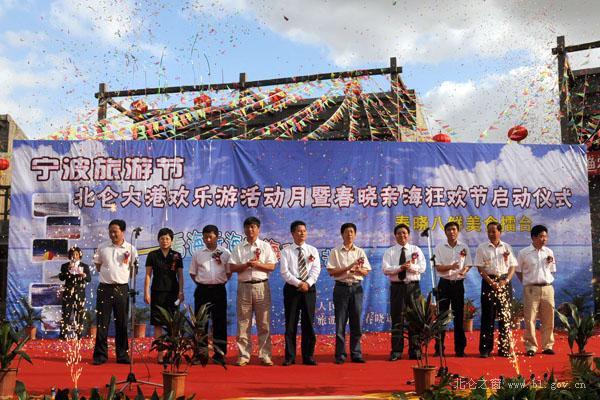 The Beilun Port Carnival Month, cosponsored by the Beilun People's Government and the Tourism Bureau of Beilun, got started at the Gancha on the afternoon of Sept. 27. About 300 officials and distinguished guests attended the opening ceremony.
  While speeding up the process of building an advanced manufacturing base, Beilun government has exerted great efforts to develop tourism. A number of tourist attractions have been developed, such as the Harborland Theme Park, Jiufeng Mount and Yangshashan, Chengwan-renjia, Meigang Fishing Village, Shanglongwan, etc.
  Chunxiao Town, a key area of coastal tourism of Ningbo and Beilun, boasts splendid eco-system and marine resources. With years of development, the year tourist arrivals keep increasing. During the first eight months of the year, the town has received over 360,000 people.
  The carnival is a component activity of the ongoing Ningbo Tourism Festival It comprises four activities. It is expected to increase the popularity and impact of the Beilun Tourism.
  Right after the launch ceremony a series of activities were held, such as cooking contest, dish appraisal, etc.