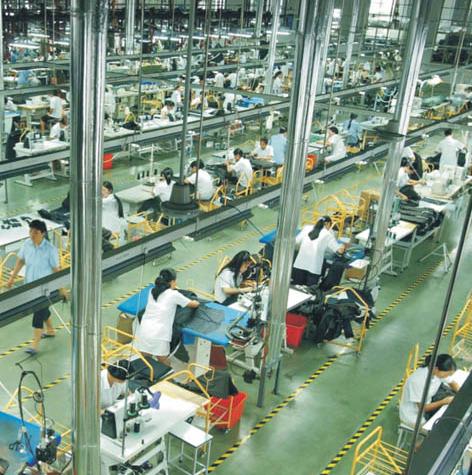 Highly developed private economy is the most distinctive feature of Ningbo. The people in Ningbo are honest, pragmatic, open-minded and creative. Under the correct leadership of CPC Ningbo Committee and Ningbo Municipal Government, they have devoted themselves to the economic development and improvement of living standard. With 30 years reform and opening up, Ningbo has become the most dynamic city in local economy among coastal cities in the East. It has achieved great successes in many fields and been a major base of advanced manufacture in China.
  By the end of 2007, there are 93,000 private enterprises in Ningbo, self-employed over 250,000. 25 local private enterprises are listed in National Top 500 Private Enterprises. Jintian Copper Group even enters into the Top 10. 135 industrial goods produced by 103 enterprises respectively rank the first places among the same products in China regarding to their outputs and sales volume. 114 products enjoy the Famous Brands of China and 61 have been awarded the title of Product with Famous Brand. In June 22, 2007, the World Brand Laboratory issued the latest 'Top 500 Valuable Brands in China'. 9 brands from Ningbo were on the list. 'Yongor' became the 66th valuable brand with its assessed value of 9.21 billion RMB, and the most valuable one in garment and textile industry in China.
  So far, the output of the garment industry in Ningbo has covered one twelfth of the national total, which makes Ningbo one of the three major garment producers in China and leading producer of men's garments in the world. Since the output of stationery has covered a quarter of the national total, Ningbo has been the City of Stationery. Moreover, Ningbo is also call the City of Injection Machine, because it contributes one third of the output of Injection Machinery Industry in China. It is also the City of Plastic Mould because Cixi, Beilun and Ninghai are major manufacturers of plastic moulds in China. Furthermore, Ningbo is also one the three major producers of electronic appliances, 12.5% of air conditioners and 33% of small electronic appliances in China are made in Ningbo.
  In early 2006, Ningbo confirmed its target of building a city of innovation. Within 3 years, innovation should contribute 50% of the economic increase. By 2020, 65% of the local economic increase will come from innovation. Ningbo will become the innovation base with favorable environment among the cities of its kind in China, and major base for industrialization of scientific and technological achievements and development of high and new technologies in the east of China. Technological innovation conducted by local enterprises has become the key catalyst to independent innovation. Last year, the number of patents applied for was over 10,000 for the first time. 6056 items have been approved to be patents, 95% of them were reached and developed by enterprises. In addition, 163 local enterprises hosted and were involved in the works of laying down 125 national technical criteria, 2 international criteria and 170 industrial technical criteria.